HEARING LOSS SCREENING FOR NEWBORNS AND CHILDREN
OTOACOUSTIC EMISSION TESTING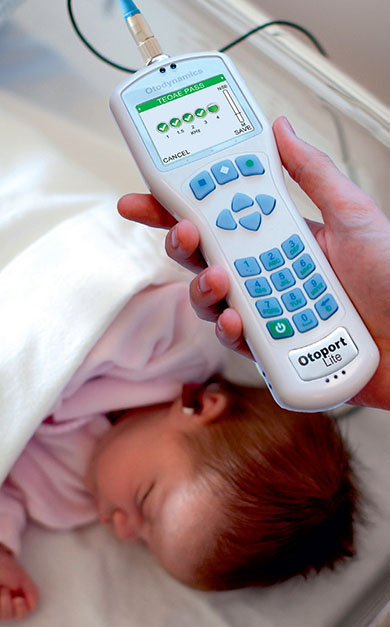 Otoacoustic emissions reflect the spontaneous activity which takes place in the ear which not only hears sounds but also produces them in response to external sound stimulation. They can therefore be defined as sounds emitted by the ear. The origin of these otoacoustic emissions is based on the normal functioning of the outer hair cells in the organ of Corti.
It is an essential test in screening babies for hearing loss. This non-invasive test is covered by social security.
When it is positive, it confirms that the child is not deaf. When it is negative, auditory evoked potentials are necessary to assess the quality of hearing.